Business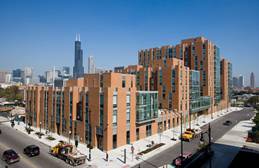 US Grid Energy's core team of deregulated energy procurement experts can help your organization reduce energy costs and mitigate risk in areas with electric & natural gas choice. We work with you to create a strategic plan that allows us to negotiate terms and pricing structures that meet your corporate risk tolerance. We monitor market conditions in order to find attractive opportunities that allow you to lock in at optimal times.
Our online pricing engine allows you to stay on top of the market in a fast and convenient way.
Benefits of Energy Procurement and Risk Management Services:
Access to larger purchasing power in order to get preferred rates.
Proprietary market intelligence that evaluates the competitiveness of energy supply bids.
Monitoring of contract compliance to ensure pricing and other terms are applied appropriately.
Verification of realized savings versus planned targets.